Throughout this month, Wurkspace 7 has been taking you on a global tour of the world's most intelligent business buildings that are utilising strategic approaches towards the Internet of Things (IoT) and sustainable practices.
Smart designs such as this, influence greater efficiency and effectiveness in the way the building is utilised by employees and management.
Over the past two weeks, we have explored the Capital Tower in Singapore and the Duke Energy Centre in Northern Carolina, USA whom both are great examples of the best global practices.
The Crystal, London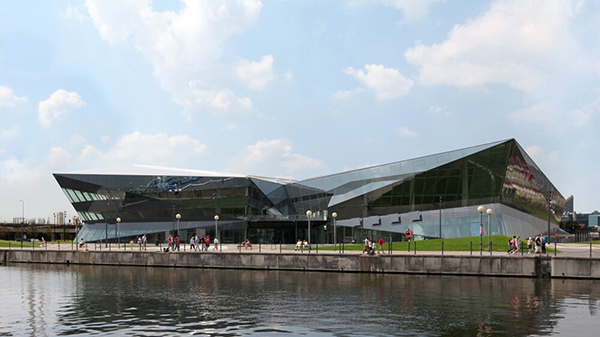 This week we have arrived in London to explore The Crystal, one of the world's most sustainable buildings. The Crystal is 100% electric with solar roof panels generating about 20% of its power. The building's carbon emissions are also about 70% lower than any comparable office within the United Kingdom as it monitors its energy usage regularly and extensively.
As the building is solely reliant on electricity, an essential part of its design is the building's energy management system. This system cleverly controls all electrical and mechanical systems throughout the entire building. This includes its heating, cooling and ventilation systems, lighting and solar thermal hot water system.
Inclusive of this, The Crystal practices great sustainability as it recycles as much of its water as possible, mitigating any waste. This is coupled with the beautiful implementation of biophilic design, as all guests are greeted with a large wall of greenery upon entering the building.
The Crystal is a building in which is becoming a catalyst for many more design and construct approaches, of which we can see progressing within Australia. The simple inclusion of solar panels is an excellent point of difference in sustainability as it not only is amazing for the environment, but it will also save your company electrical costs in the future.
Are you ready to create a workplace that is a leader in future thinking for all companies? Simple inclusions such as Duke Energy Center's daylight harvesting blinds to reduce your artificial light usage are excellent starts on the path of intelligent workplaces.
Talk to Wurkspace 7 today to design your organisation's new office place to reflect the smarter way of designing and working.
by Natassja Wynhorst