This week we come to the end of our three-part series discussing the innovative Spanish economy, and how it is having an increasingly positive impact on the way the southern European country looks at workplace design.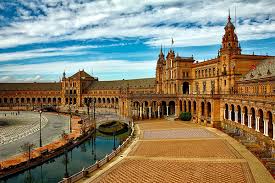 Spain is currently the third, right behind the United States and the United Kingdom, the world leader of co-working, flexible work space growth. We have discussed how Spain has come to this position and their response toward workplace design, and to wrap up this month we will be discussing how their initiatives encourage the importance of location.
Spain's new way of doing business in their growing economy has fed through to a new form of designing office space. Employees in Madrid are now looking at the location of the company they are applying for, along with other aspects such as the social benefits and work-life balance opportunities, as a key basis for decision-making.
The aspect of location is an important factor for Australian job applicants and employees also, however many Australian companies are yet to realise this. With the increase of traffic, longer and more tiring commutes, perhaps it is time to consider your location; just as Spain is doing.
Don't make the mistake of establishing your business in an area you believe to be "popular", as it may reduce the interest from employees due to longer and more difficult commutes.
Contact Wurkspace 7 today, and let us help you find the best location for your business.
by Natassja Wynhorst