Last week we kicked off the New Year with the start to Wurkspace 7's four-part series exploring the design trends for workplaces in 2019. We began with the innovative trend of experience-driven space expected to rise throughout the year, and this week we are particularly excited to discuss another upcoming trend.
Free-Range Cohabitation Spaces
Co-working spaces have already boomed throughout 2018, so why is this a trend for 2019? Well, it's because it is simply how these workspaces will considerably evolve in the New Year and beyond.
Traditional coworking spaces are simply bringing multiple companies under one roof but are still closed off from one another. However, the new cohabitation spaces are bringing down the walls and allowing companies to share not only space but talent and resources.
The predicted design trend of increasing of free-range cohabitation spaces for this year will direct organisations further into modern collaboration, creativity, flexibility and innovation.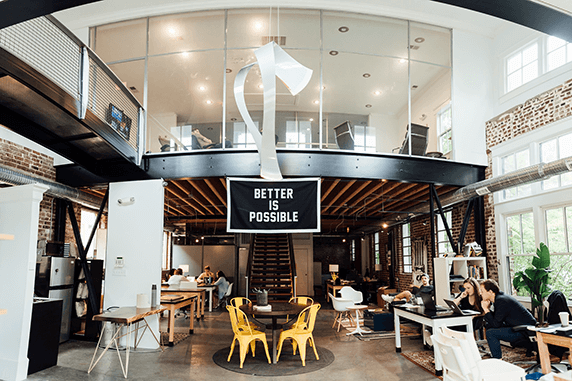 Features implemented in a free-range cohabitation space are designed to ultimately attract millennials. Such features include:
Open plan offices,
Dynamic meeting areas,
Tech resource spaces,
Unconventional creative spaces,
Greenery,
Use of glass walls and plenty of windows,
Mobile furniture,
Plenty of desk space and no cubicles,
Beverage bars, and
Comfortable lounges.
Wurkspace 7 strongly believes in the benefits seen in open-plan workspaces within the past year, however, this ongoing trend for the design concept to evolve further in 2019 is beyond exciting and has us eager to see how it will continue change.
Contact Wurkspace 7 today for an obligation free consultation and let us help you create a new working environment for the New Year.
by Natassja Wynhorst